Make it a memorable summer and win £4,000!
Summer is here and you could truly make it one to remember by winning £4,000 in the Sense Summer Raffle!
You'll also be in with a chance of winning our second prize of £500, a third prize of £250, and ten runner-up prizes of £50. What's more, a further 10 lucky supporters could win their very own Teddy Sense!

£4,000
£500
£250
10 runners up prizes of £50
Plus: 10 Teddy Senses to be won
Every raffle ticket you buy will help children like three-year-old Charlie interact with family and learn to communicate through Sense's specialist support.
Charlie has a very rare genetic condition called PCDH12, which affects his development; he's registered blind and is multi-sensory impaired. But thanks to supporters like you, Charlie was able to come along to our specialist preschool group from when he was just two-weeks-old!
His parents were also given the tools and encouragement to recognise and celebrate each of his achievements. His dad Andrew says:
"Sense are invaluable in helping us discover what is right for Charlie. There is no way we could afford all the equipment and toys they have."
During these crucial early years, you can help Sense focus on what Charlie can do – laying the foundations for how he'll communicate, learn, and interact with the world for years to come.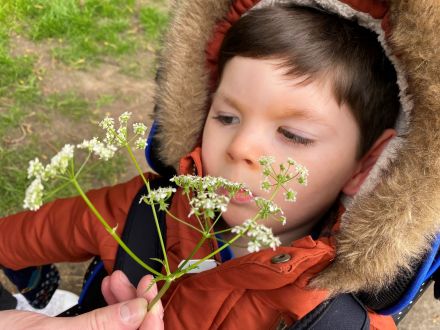 1.

Choose the number of tickets and complete the secure form and payment
2.

Check your inbox for your raffle entry number(s)
3.

Lucky winners will be contacted within three weeks of the draw
Tickets cost £1 each and entering online is easy, safe and secure.
Online Closing date: 8 September 2022. Draw date: 15 September 2022.
For full terms and conditions, please click here.
The raffle is only open to residents of England, Wales and Scotland.