What would you do with an extra £2,000? Plan a getaway, transform your garden, or maybe save it for a not so bright day.
Whatever you decide, get in quick for your chance to win one of our great cash prizes:
1st Prize £2,000

2nd Prize £500

10 Runner Up Prizes of £100
Did you know you can also add a donation to your raffle ticket purchase? These donations can help us do even more for farmed animals. If you can make an extra donation when you purchase your raffle tickets, we'd be so grateful. Thank you!
Buy Raffle Tickets
YOU CAN MAKE A DIFFERENCE
With every raffle ticket purchased, more farmed animals have the chance of a brighter future.
It takes time, money and consistent effort to make change happen. Now more than ever we need your help to ensure the cruelty, suffering and damage caused by factory farming is understood around the world though our campaigns and policy work.
Our current End of the Line for Factory Farming campaign could mean brighter days for farmed animals, people and the planet. We're calling on world leaders to transform the global food system and end factory farming for good. This is based on compelling evidence of its negative impact on farmed animals, wildlife, humans AND the environment.
By playing Compassion's Spring Raffle, you'll be providing vital funds to maintain our work at home and abroad, to secure a brighter future for all.
Please enter Compassion's Spring Raffle now. Every ticket makes a difference in the fight against factory farming.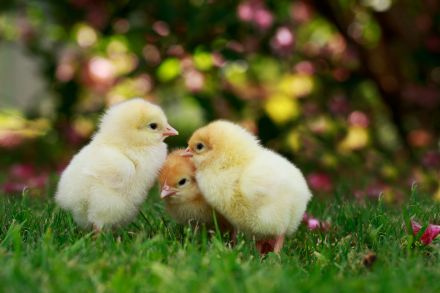 Choose number of tickets and complete the secure form and payment Check your inbox for your raffle entry number(s)

Lucky winners will be contacted within 2 weeks of the draw
Tickets cost £1 each and entering online is easy, safe and secure.
Closing date: 27 April 2023. Draw date: 05 May 2023.
For full terms and conditions, please click here.
The raffle is only open to residents of England, Wales and Scotland.