YOUR CHANCE TO WIN CAN HELP CHANGE THE LIVES OF FARMED ANIMALS
Every ticket you purchase increases your odds of winning and contributes towards our vital work to give farmed animals the life they deserve.
If you are able to make an extra donation when you purchase your raffle tickets, we'd be so grateful. Every penny counts as we continue our fight together for a better life for all farmed animals. Thank you!
Buy Raffle Tickets
YOU CAN MAKE A DIFFERENCE
By playing the raffle, you can help expose the harsh truth about factory farming and fight for better welfare laws.
Our recent undercover investigation looked into what life is like for millions of mother pigs in Europe. It's heartbreaking to bear witness to such widespread abuse of animals. But thanks to help from supporters just like you, we are using this evidence to show the world what is happening behind closed doors.
Proceeds from our raffle also help fund our campaigning work to end all factory farming. There is much work to do, and we can't do it without you.
Please enter Compassion's Autumn Raffle now. Every ticket makes a difference in the fight against factory farming.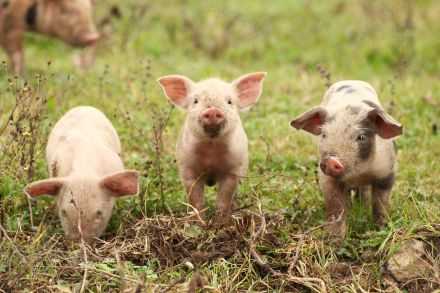 Choose number of tickets and complete the secure form and payment Check your inbox for your raffle entry number(s)

Lucky winners will be contacted within 2 weeks of the draw
Tickets cost £1 each and entering online is easy, safe and secure.
Closing date: 08 December 2022. Draw date: 16 December 2022.
For full terms and conditions, please click here.
The raffle is only open to residents of England, Wales and Scotland.